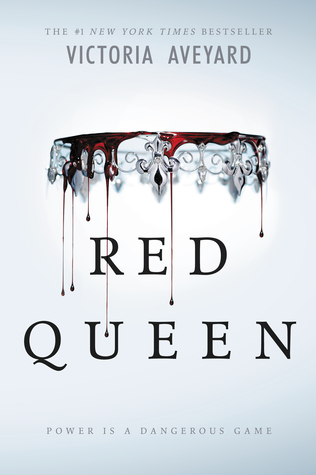 Power is a dangerous game
In January I wrote a Top Ten Tuesday post in which I listed Red Queen as a book I really wanted to read. I have finally gotten around to it and I am so glad I did. We delve back into that familiar Dystopian genre with Aveyard. However, for me the fantasy element to this story really makes it stand out from the crowd.
Your blood matters more than gold in this story. It is your blood that determines your status. If you have red blood you are there to serve, oppressed and controlled by the incredibly powerful silvers. The silvers are superhuman they can manipulate metal, fire, water and some can even control your mind. This is how it has always been and yet Mare exits. Mare has red blood and a jaw-dropping ability that no silver has ever matched.
The discovery of Mare changes everything, she is a secret to be kept but used. They dress her up in silks and paint her up to hide her heritage using her as a pawn in a very twisted game. The trouble for them is that she is playing one too. You go from one extreme to another with this story. There are characters to love and to loathe. Ones that make your blood boil and the next moment melt your heart. You feel Mare's dilemmas her desperation for change and for understanding and the book carries you effortless into the story.
At first I was actually apprehensive to read this book. This was because it was described as quite the mash up of different Dystopian sagas. Even on the front cover it says it is a combination of dystopian heavy weights Divergent, Hunger Games, The Selection and Graceling. I have read all of these books and it does always make me slightly nervous when a series is compared to books that are so familiar. If I was to compare it I would say it felt more like the Throne of Glass series by Sarah J Maas. It has that same gritty weight to it. The characters are fantastically developed and Mare's although a tad too trusting has a fiery and feisty spirit that is very engaging.
As with many recent young adult series at the moment I was nervous that the love interest element of the plot would overshadow the better elements of the story . Thankfully it doesn't. It is relevant but not the main gist. Yes there is a love triangle but it is not everything, it does not drown out the amazing and cleverly written web that Aveyard weaves.
A must read for those who love a fantasy story and want more from a dystopian series then a save the world love story. I loved it so much I read Glass Sword immediately after.
I gave into the hype and the hype was right. Fantastic