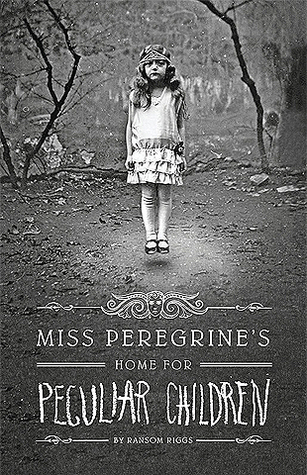 My dad is just as much as an avid reader as myself, infact I defintely get my reading habits from him. Like me a good fantasy is generally his genre of choice so when he recommended Miss Peregrine's Home for Peculiar Children I knew it would be one I should read.
The idea that Ransom Riggs used real photographs to fuel his creative writing drive really fascinated
me as an aspiring author. I enjoyed seeing the photos dotted throughout the story.
On the plus being a brilliant Dad who
kn
ows his daughters gift loving ways he gave me his copy as well.
So armed with a copy I added the book to my
February TBR. Now I have previously stated that I generally use my mood to determine if I should read a book well I went for a pretty lazy way to choose the order I would read them in
– I've gone by size (My librarian shame is strong at admitting this).
Miss Peregrine's was the smaller of some of the hefty tombs on my TBR (Stormlight Archive for one). So it won the role of my third read of the month and I will admit I am pleased it did.
The story is a unique my
stery set in two time periods and shrouded in intrigue. A devastating
event takes Jacob on a journey to discover more about his beloved but unusual
grandfather's life. Journeying to the far reaches of Wales to seek out Miss Peregrine and the home his grandfather escaped
to during the second
world war. What Jacob finds opens his eyes to the truth in his grandfathers peculiar
stories.
I loved reading this book, it was written from Jacob's point of view and I found the first person narrative really well paced and I liked Jacob the more for his clever dialogue and musings about situations. I was not surprised this book had appealed to my dad too. The creation of the 'peculiars' was effortless and believable.
I was thrilled when I found out there were more books in the series, even more so when I discovered my dad owned them - winning!
A clever plot with lovely imagery