Third book from the Zoella Summer Reading Club 2016 and another book that pushed me to read something different from the norm.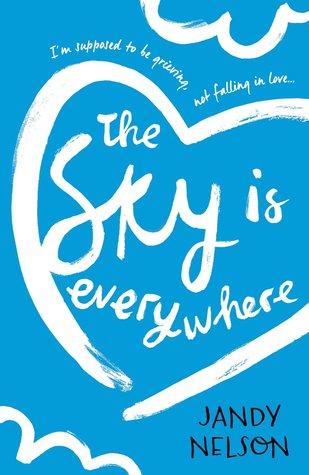 I'm supposed to be grieving not falling in love
Firstly I would say that I thought the creativity in this book was really engaging. The notes dotted throughout were an extra special addition to the book. However, the book was not what I wanted it to be. Lennie, a self confessed Wuthering Heights addicted band geek is struggling to cope with the death of her vibrant and self confident older sister. Her grief changes how people see her and how she begins to see herself. She finds herself out of her depth with not one but two boys and her inability to deal with the grief of her sister affects both these relationships dramatically.
I wanted to try something out of my comfortable reading niche but this was not right for me. Frustratingly so. I just am clearly not cut out for typical teen romances and love triangles. This one was just trying to hard for me. Even the way the language was written to sound more
teenagery
adolescent was irritating. Both relationships with Joe and Toby make no sense whatsoever to me. Clearly Lennie is grieving and I know people make irrational choices when coping with death but Lennie's decisions are so warped. Not to mention the first sight nature of her love for Joe. Joe as a character is starting to become all too familiar. I much prefer my leading men to not be a cookie cutter reincarnation of a load of other male leads. He just felt too perfect, too good-looking etc. As much as it is a bit weird and he is a bit intense I almost prefer the character of Toby as at least he is a bit more human with some flaws.
Considering the premise I really expected to connect to Lennie more but I just didn't feel empathy the way I imagined I would. I think I would have appreciated more focus on her recovering from her grief then whether she kisses a boy or not. I think the tagline actually sums up my issues - for goodness sake Lennie you are supposed to be grieving!!
One compliment I can give is this is a very quick read. You will finish it in no time and if you love romances this is up your street.
I think I need a break from attempting to read outside of my comfort zone (bring on the magic and fantasy)